Sad to read of further trouble in Bangkok today, and that the
Foreign office is advising against travel to Thailand
currently.
We had an excellent fortnight in Thailand only a couple of weeks ago - and the Elephants were certainly a highlight. Thailand is known for its' Elephants, and we didn't struggle to find them on our trip.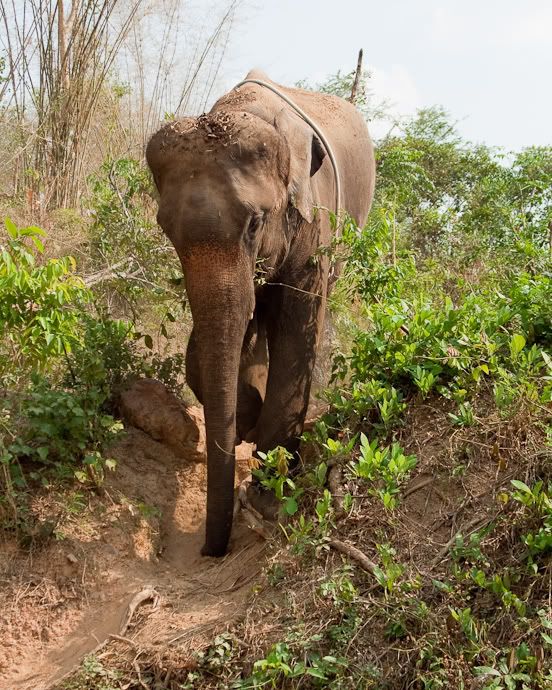 Whether it was a case of seeing them trecking through the bush ...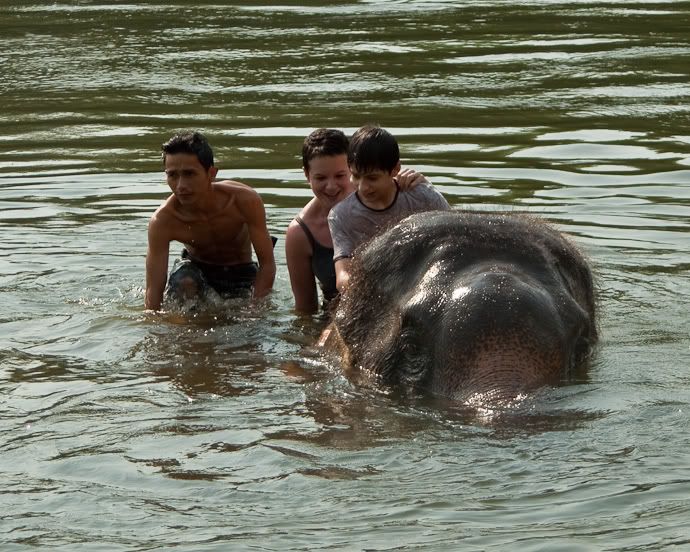 Or bathing with them ...



In the river at Kanchanaburi ...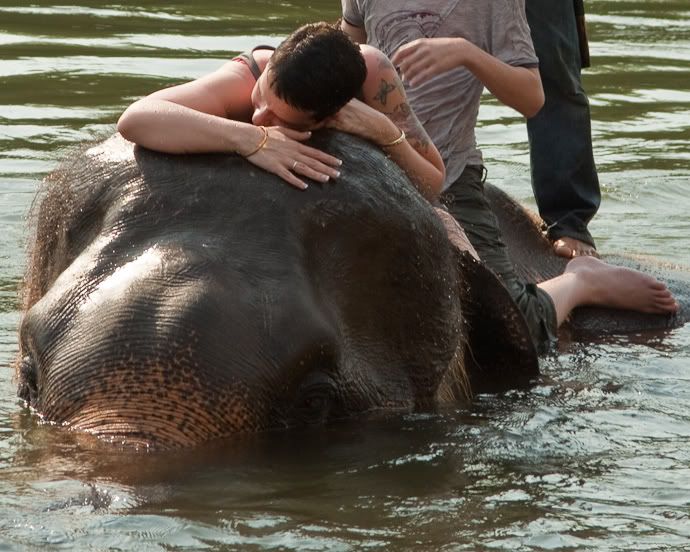 and making a friend for life.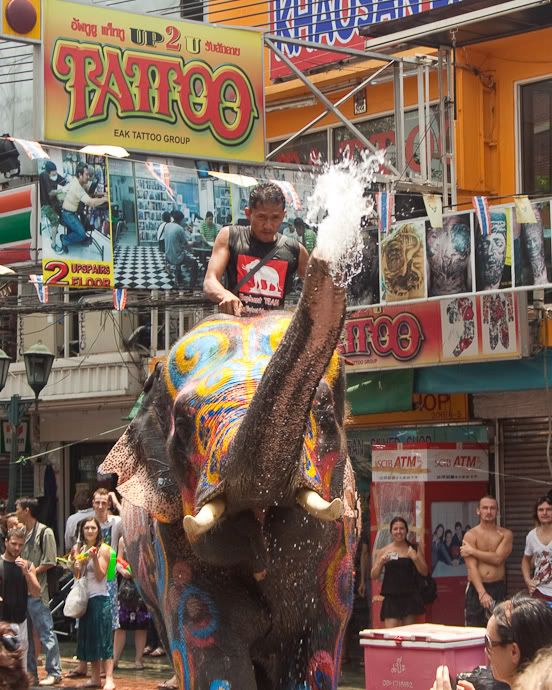 Or joining in the fun on the Khao San Road, on the day before Songkran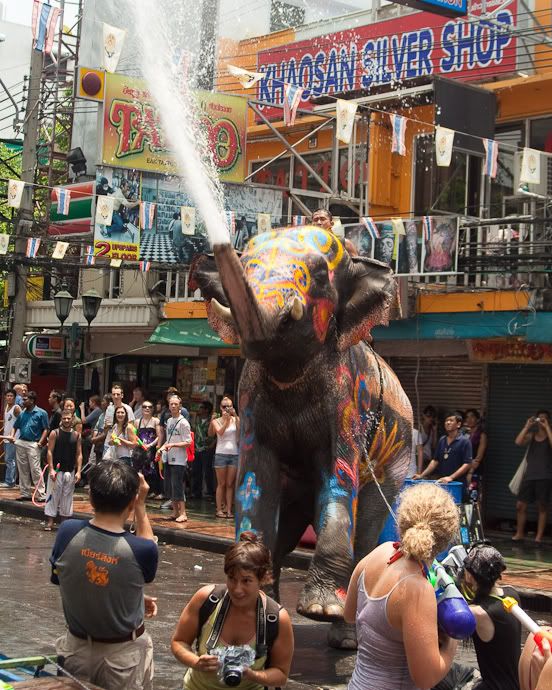 Where avoiding the spray and protecting your camera was the order of the day!

It was impossible to avoid the friendly beasts. Even when travelling away from them, reminders were everywhere. These are from the Erewan Waterfall (Erewan is Thai for Elephant). As a nation the Thai's are rightly proud of these gentle giants.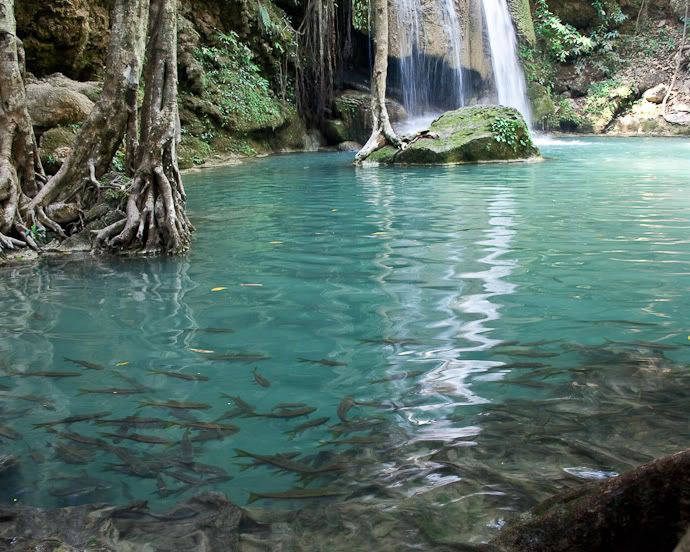 Frendly fish wait for a foot to gently nibble - any volunteers (and no, I didn't dare!)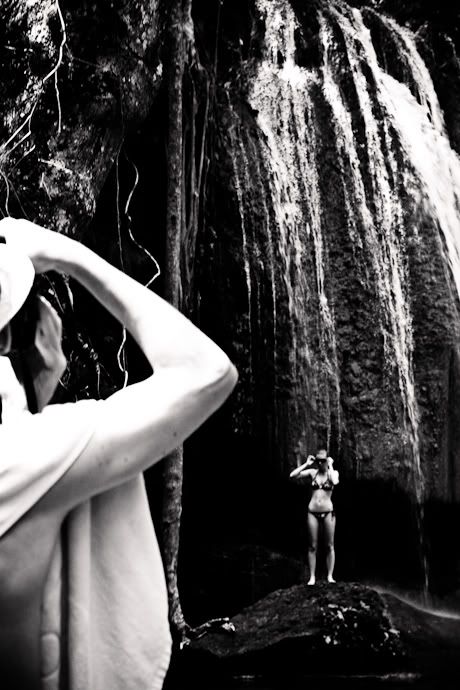 Gatecrashing a fashion shoot!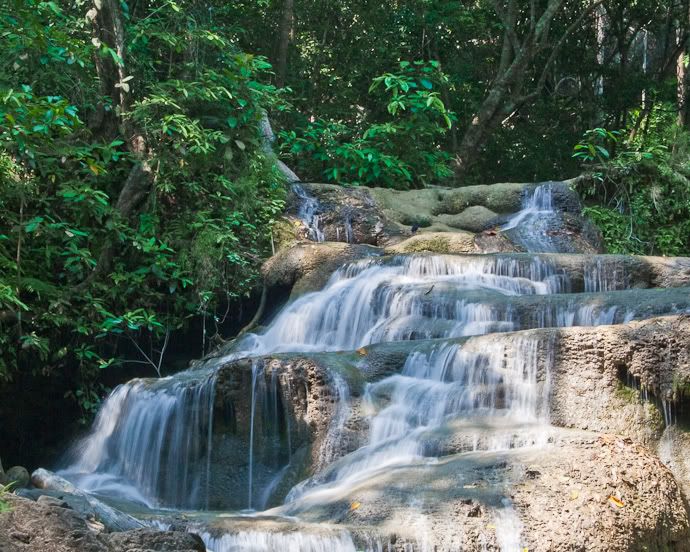 Risking a dunking as I balance the camera on some rocks for a slow (1/5sec) exposure using the self timer.


I hope you've enjoyed some of our travel shots - it was certainly interesting re-acquainting myself with some old kit and cheap lenses. I definitely appreciate my 5DII all the more now!