Its always great to get a "thank you" from satisfied clients and it's even better when they put it in writing.
I was really pleased to get this thank you from a corporate client a couple of days ago.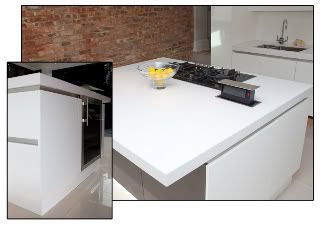 It reads; "I asked Dan to take some photos of a large bespoke kitchen I fitted in Hampstead last year. I arranged a time with the clients for the shots to be taken. When myself and Dan arrived to the job we soon realised the clients wanted the shots to be as lifelike as possible, complete with dirty bowls in the sink and packets of food all over the island, basically the kitchen was a mess with two young children the family had quickly set about destroying all my hard work. Without hesitation Dan turned from professional photographer to super cleaning man and within half an hour had transformed a messy kitchen back to its former glory.
Dan then set about taking shots from all angles using some sophisticated equipment to cancel out the strong glare from the sun and the reflection of the high gloss doors, the shots really caught the contrasting colours and materials, and captured the symmetrical lines of the handle less doors. The shots of the kitchen have since run in a publication and generated more enquiries, so for all of Dan's hard work in delivering some excellent images for my portfolio and going the extra mile helping cleaning the kitchen I will always recommend Dan to my friends and colleagues.
Kris Kelly
Reflect Kitchens"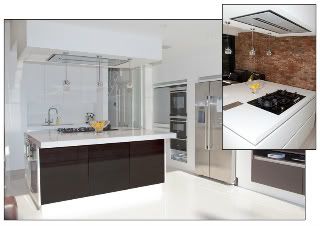 Thanks to Kris for his kind words, I must show this particular testimonial to my wife!
Dan