This morning I spent a very pleasant couple of hours with Tariq and Rebecca who are getting married in May. Here's a few of the shots which immediately jumped out at me as being special.
Tariq is in the Household Cavalry, so a trip around St. James's Park seemed entirely appropriate with his barracks situated just across Birdcage Walk. As the morning progressed I was pleased to discover just how appropriate a choice it was.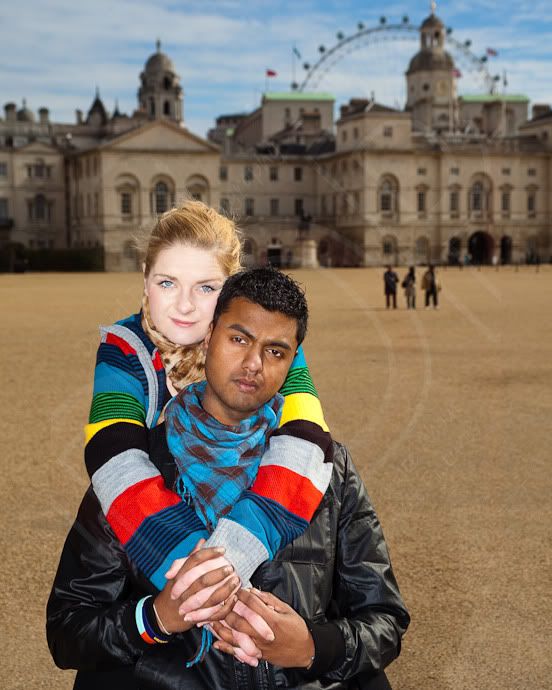 I love this first shot, not only for how comfortable Becky and Tariq are together but also as it shows both Horse Guards Parade, which is almost Tariq's second home and also the London Eye in the distance, where Mr Romantic proposed to his fiancée.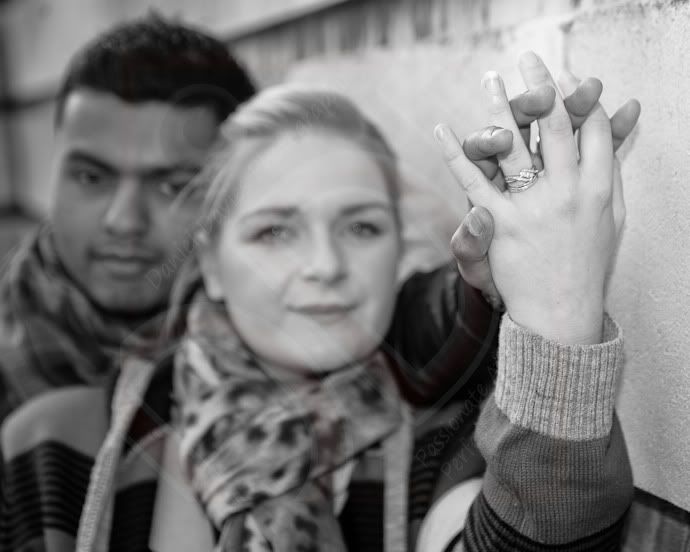 We of course had to get a ring shot, and this lovely one was taken in the shade of Buckingham Palace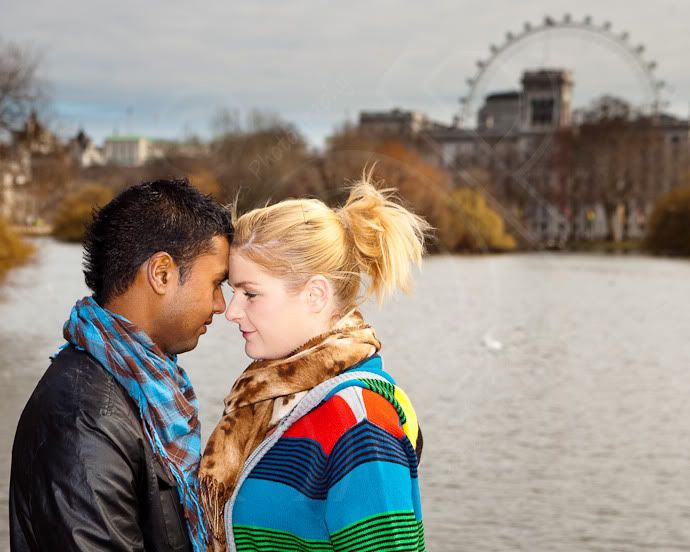 The famous "Blue Bridge" was the location for this shot. Tariq and Becky are really very natural together and I loved how easily they ignored the many surrounding distractions to create a sense of intimacy between each other.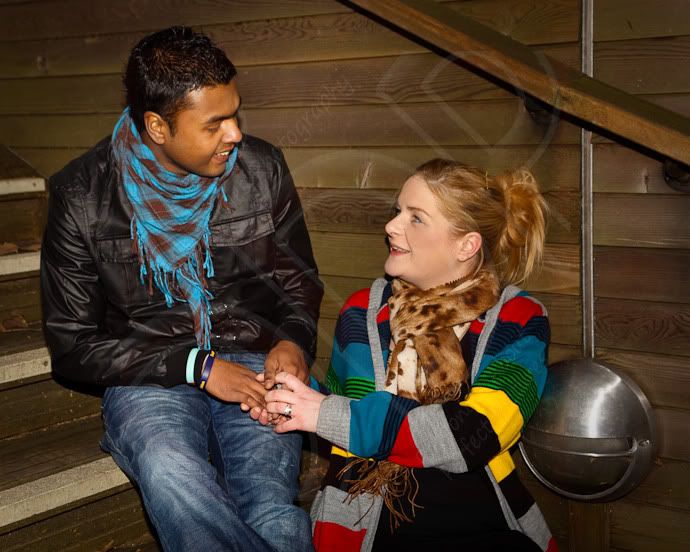 We next moved to the tea rooms, where a stairway to the upper floor gave us a breather, some peace and the chance to create this lovely shot.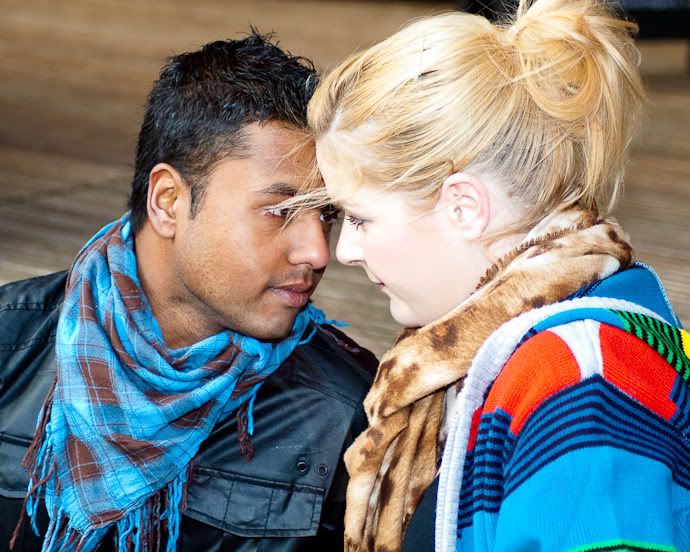 Moving to the steps in front of the tea room, all I had to do here was to ask Tariq & Becky to stare deep into each other's eyes and wait for the magic to be created.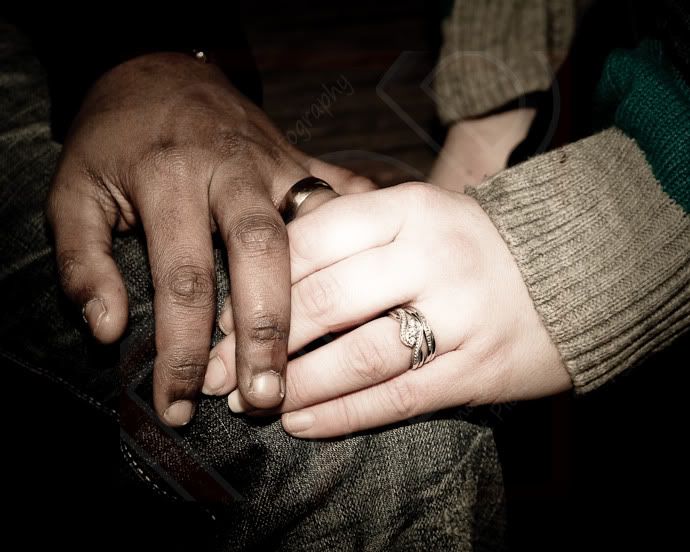 I also took another opportunity to photograph the beautiful ring again - this image is toned so that you can't see precisely how cold it was this morning!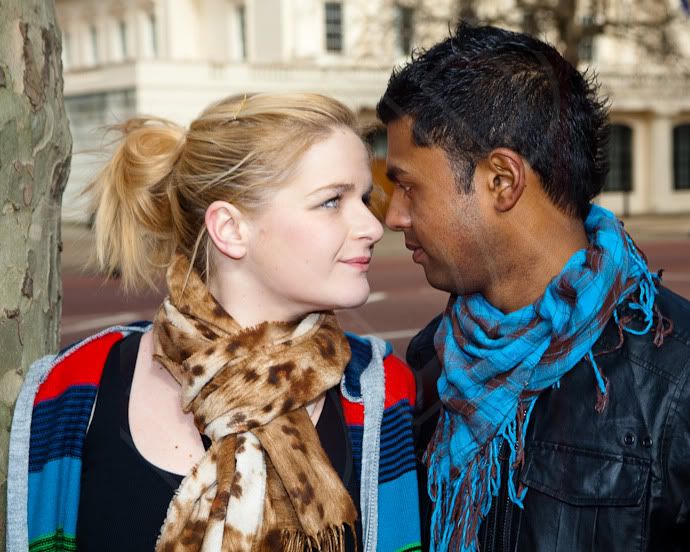 With the departure of the guards imminent, we moved to the top of The Mall. Again this shot was taken as the two of them just relaxed together - suffice to say that a kiss followed very shortly!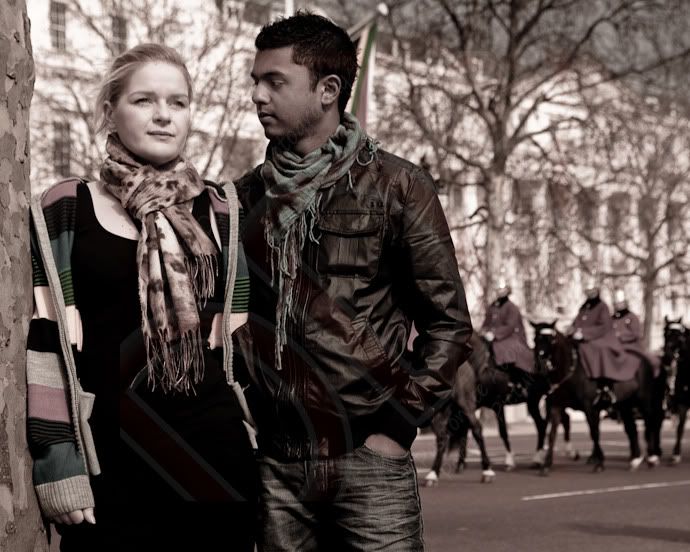 The guards duly arrived. Tariq was a little concerned at the ribbing that he would recieve should he be recognised by his collagues but being the professional he is he carried on manfully.



Back to Horse Guards parade for this shot, as I again looked to create an image that showed some of their shared history.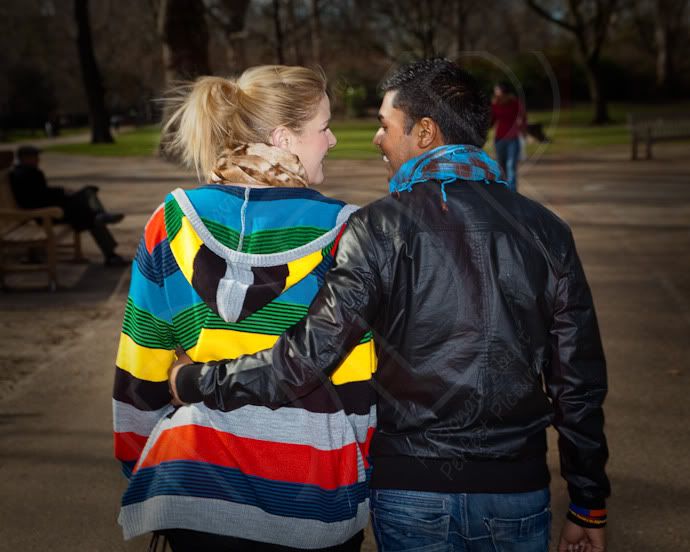 Finally as we walked back to the barracks I hovered behind the couple and enjoyed capturing some spontanenous moments of togetherness, like this.


This pre-wedding shoot is an example of something I offer to all of my wedding couples at no additional cost. Firstly, it's great fun and gives an opportunity to relax away from the stresses of wedding preparations and it's also a great way for the couple and I to get to know each other, and find out likes & dislikes so that we can create some memorable and relaxed images on the wedding day itself. Tariq and Rebecca will be able to choose their favourite image from today to have printed out for them to keep. Visit
my website
for more details of my wedding service and benefit from this level of care for your own wedding.