Part of my busy saturday was an afternoon spent with a stag party as they karted at top speeds around the great track at
The Raceway
on the Greenwich/Charlton borders just south of the river.
The 90 minute session looked tremendous fun, with tight corners and fast straights combining to make for some "interesting" racing. A few of the photographs of the day are below: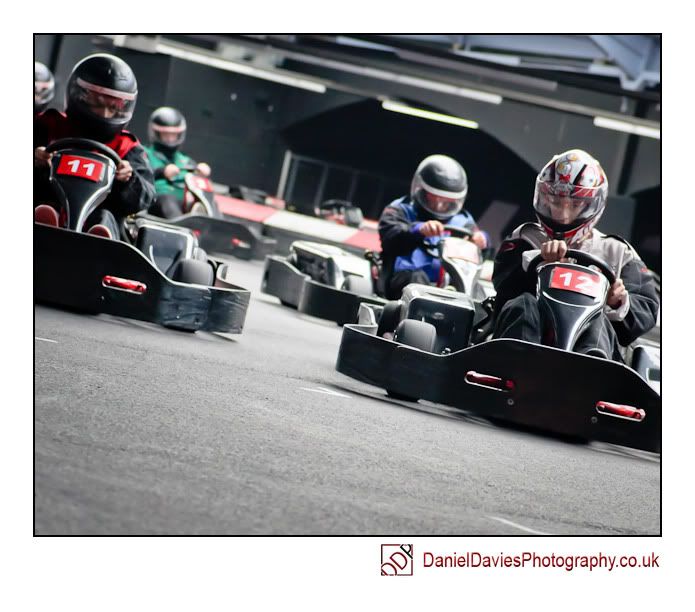 Getting down low to the track helped me capture this great image of some close racing.




Here, I mixed a slow shutter speed with a burst of flash to get this great "action" shot.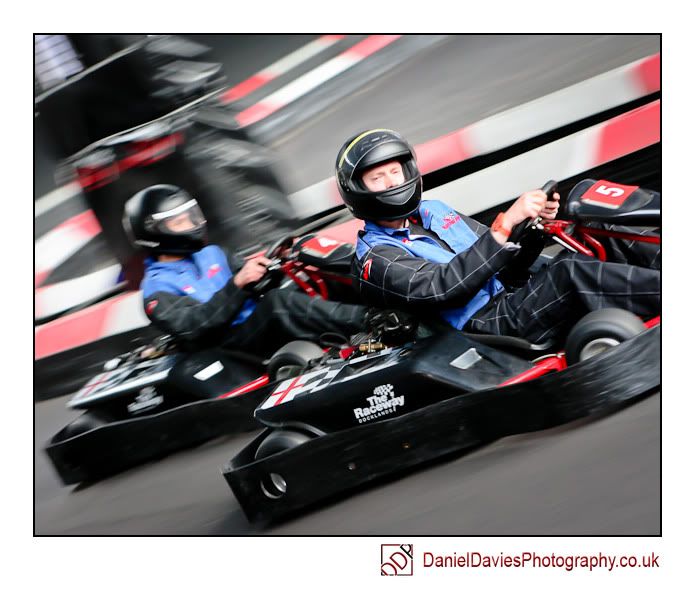 Someone's concentration levels could clearly do with improving!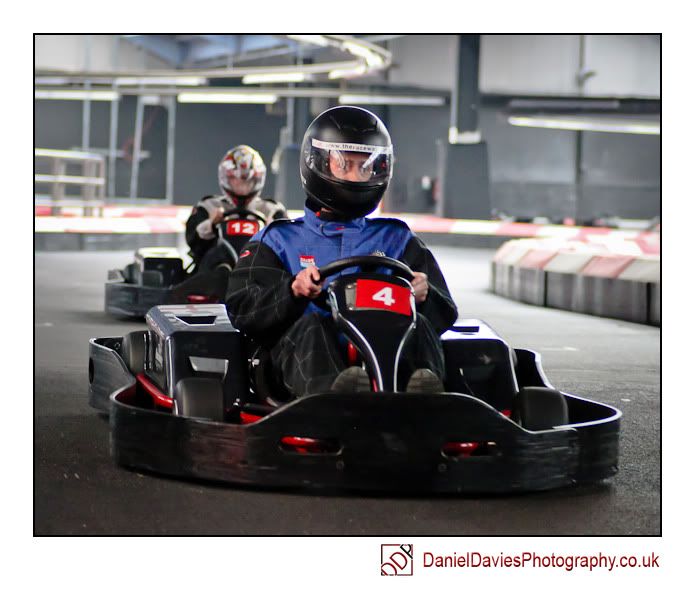 It's the eyes that make this shot. Can you spot the tinest hint of fear?!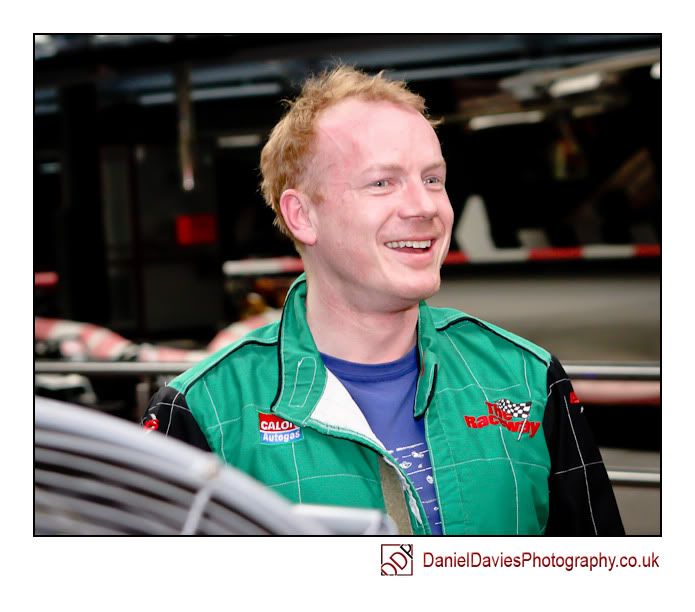 After racing there was the chance to capture some of the (slightly sweaty) combattents as they relived their finest moments.


You can see a full gallery of photographs on my
facebook
page, where simply clicking the "like" button will qualify you for an extra special complimentary pre-wedding upgrade offer.
Dan